Progressive Animal Hospital
Welcome to Progressive Animal Hospital, where your pet's health care is our first concern.
Our Fear Free hospital in Somers, (268 Route 202 at The Somers Towne Center) has been serving Westchester and Putnam County since 2004.
Progressive Animal Hospital has a team of dedicated and skilled professionals providing our animal friends with expert, highly personalized attention. Progressive Animal Hospital's total involvement extends not only to your pet, but to the entire family. The extra caring and meticulous attention to detail reflect our commitment to providing an exceptional standard of quality service.
Our patients include just about every kind of small animal and pocket pet: dogs, cats, birds, rabbits, guinea pigs, ferrets, chinchillas, hamsters, gerbils, mice, and rats.
At Progressive Animal Hospital, your pet will receive warm, personal attention and the most advanced veterinary care available today at affordable prices.
In addition to providing routine veterinary services such as:

vaccinations
neutering/spaying
check ups
dental care
wellness care

We incorporate holistic therapies into your pet's care when appropriate, including traditional Chinese Medicine and Acupuncture. We also can perform genetic testing so potential diseases and chronic conditions can be detected early and prevented or treated.

We encourage you to visit if your pet has a chronic condition, such as hip dysplasia, epilepsy, incontinence, asthma, or allergies, which are best treated with a combination of Western and Eastern therapies.

We offer convenient hours, animal drop-off appointments, house calls and online services, such as scheduling appointments, requesting prescription refills, and viewing your pet's health records. You'll have access to veterinary specialty services, such as veterinary dentistry, ultrasound evaluation, echo cardiology, endoscopy and orthopedic surgery. We invite you to talk to us. You'll discover how Progressive Animal Hospital can contribute to your pet's overall well-being and health.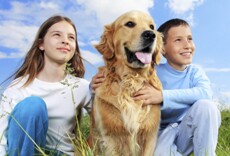 268 Route 202

Somers

,

NY

10589

(914) 248-6220
Monday 8:30 - 6:00
Tuesday 8:30 - 5:30
Wednesday 8:30 -6:00
Friday 8:30 -5:30
Saturday 8:30-1:00
Summer is every other